It is a fact that fashion keeps on changing, no matter where you live in the world. Either it is North or South, you will find some latest fashion trends in all over the market. People especially, ladies prefer to follow all the latest trends and fashion styles. Just like the clothing fashion trends, the hair style fashion also changes with the passage of time. Following are some latest hair styles that are in fashion in 2017.
Extra Long Bob
Pixie Dust
California Girl Vibes
Be Cher
Short Bob
Shags
Cool Bangs
Along with all these haircuts, ladies prefer the hair perming. If a girl is having short hair, that is the hair length goes above the shoulder, then it is recommended to have the straight hair. Short bobs and the cool bangs are the types of hair styles that don't work with longer length. Straightening hair requires expertise, especially when you want straight hair for a long time. For this purpose, you can go for rebounding. It will straight your hair for some specific time period.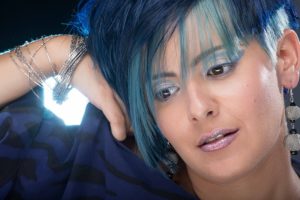 On the other hand, if you are having long hair, then you should go for hair perming. Perming is a little bit expensive, but you will have natural hair curls. Usually girls choose their hairstyles according to their face, so that it can enhance their looks.
Choosing the best hair style is not a big task, but you have to make some research and then go for the most fashionable one. The girls who are fashion lovers, don't bother about their facial looks. They go for the haircut, no matter what? If short and layered hair cut is in latest fashion. They will go for it. Maintaining your hair style is a big challenge. The office or the college going ladies go for the braid or different short hair styles like twisting to have an elegant look. It will take less time and give you attractive look. You won't be able to make your own hairstyle, if you don't practice them in your spare time. So keep on trying some short hair styles and be up to date with fashion world.